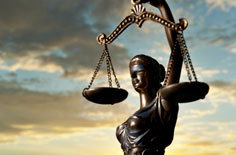 About Barker Law Offices
The Barker Law Offices was founded to aggressively and zealously fight to protect and defend the rights of individuals.  Our personal injury law firm represents injury victims, exclusively, in difficult and complex personal injury cases such as transportation accidents, wrongful death, and medical malpractice.  Our law firm has more than 66 years of litigation experience, and we have successfully tried cases to verdict in many of the counties in Illinois, and in federal courts in Illinois and other states. We have successfully recovered compensation for our clients from some of the largest corporations, railroads and insurance companies in the United States. We routinely go up against some of the largest defense law firms in the country and win. 
Barker Law is a small "boutique" firm specializing in close personal contact with our clients.  Most of our new clients come to us from personal referrals from other attorneys, doctors, other professionals, friends, former clients and even past jurors.  We only accept about 1 out of every 10 cases we review and only about 12 new cases each year so that we have plenty of time for each client. 
From the beginning, we prepare every single case for trial.  Our number one goal is to be thoroughly prepared and ready to try the case to a jury. This is how we consistently maximize our awards and settlements which are most often some of the highest amounts for that particular injury.  We promise you that you will be satisfied with your recovery, or you will have your "day in court." 
We are ready, willing and able to accept cases in the following areas of the law:
Serious Personal Injury
Wrongful Death
Loss of Arms or Legs
Physician and Hospital Malpractice
Birth Defects
Spinal Cord Injuries and Paralysis
Auto and Truck Accidents
Mass Transportation Accidents
Train Accidents
Aviation Accidents
Construction Liability
Gas Explosions
Premises Liability
Whistleblower
Nursing Home Abuse and Neglect
Pharmaceutical Liability
Class Actions